Oil Change Service 2354 Florence Blvd Florence AL 35630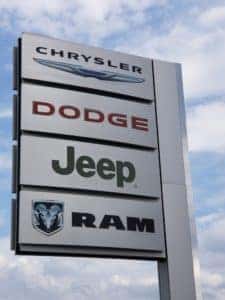 Fast Oil Changes Call (256) 766-7324 Greenway Chrysler Dodge Jeep Ram of Florence. We carry the correct oil for your car, we have synthetic oil, regular oil and blended oils that are designed my the manufacturer to work best with your car truck or SUV. We have factory trained technicians for Jeep Oil Changes, Dodge Oil Changes, Chrysler Oil Change and Ram Truck Oil Changes in Florence Alabama. We can help you find the correct oil for your driving conditions and driving style.
How Long Can My Motor Last Without Oil?
Did you know that your vehicle can only last minutes with out oil? A recent test of an engine running with out oil lasted only 17 minutes. The engine in a car has many moving metal parts. Metal on metal contact in an engine creates friction and friction creates heat. Without oil, this heat would eventually warp or deform parts of the engine. This will cause the engine to seize and fail. What To Do If Your Car Is Over Heating.
Why Do I Need An Oil Change?
Oil allows metal parts to come into contact with each other and keep the engine working smoothly. Because of the combustion that happens in the engine, overtime the oil breaks down, gets dirty, and needs to be replaced. Call Greenway CDJR of Florence (256) 766-7324 to set up an appointment for an Express Oil Change.
Why Are There Different Motor Oil Numbers?
When weight is used to describe oil it is taking about the oil's viscosity. The viscosity of a liquid means how thick the liquid is. Viscosity measures the liquid's resistance to the flow. For example a low viscosity liquid would be water. A high viscosity liquid would be honey. Low viscosity oils will have a lower resistance to flow. Higher viscosity oils will have high resistance to flow. This is an important function of oil, because you need an oil that will flow when it's 0 degrees outside, but will also be thick enough to lubricate an engine at operating temperatures. Save with these Oil Change Coupons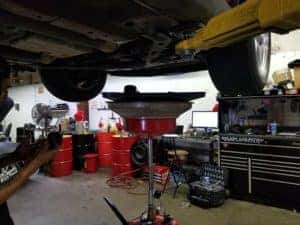 Oil Change Questions?
Ask Our Factory Trained Technicians
Call (256) 766-7324
Greenway CDJR of Florence.
We are located at: 2354 Florence Blvd Florence AL 35630 |
Jeep Oil Change | Dodge Oil Change | Chrysler Oil Change | Ram Truck Oil Change Service.