The Best Dodge Deals-SAVE MONEY-Florence
NEW & Pre-Owned Dodge dealer for sale near me by Florence, AL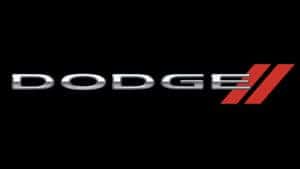 The Dodge brand is a staple of American patriotism. Dating back to the original models which renewed are all mostly still around today the car has been an icon in the American muscle space. It is truly a value vehicle as it is built with high quality materials, a plethora of creature comforts and care for utility and roominess alike. Ranging from the muscular Challenger to the family sedan the Charger all the way to the road trip maestro the Dodge Grand Caravan. From the lowest prices on all different trims to the ultimate track machines built for speed dubbed SRT's for street racing technology. University Dodge in Florence Alabama is the perfect Dodge outlet. Serving all 50 states and even offering deliveries to those that are further out from our vicinity. We sell cars, but we don't thrust them into your ownership, we hand deliver and pamper you throughout the entirety of the process, from the physical selection to the fiscal acquisition.
Let's face it, retail markets are changing and adapting to the internet boom and car sales have to as well, whether you are looking to buy a Grand Caravan or a Dodge Challenger you want to compare all your cars side by side and browse different car dealerships to find the best deals and the perfect car, and that is what we are here to help you with. First we ensure we have the right automobile for you in our possession, if we don't, we can delve into our dealer network and allocate one that fits your dreams, needs and wants. Once we have the right vehicle for you and your family we get into the nitty gritty and provide you with a transparent pricing model so that you know exactly what you are spending before trekking out into unknown territory. There are literally no tricks, gimmicks or hidden fees. Unlike most dealerships we do not even charge a documentation fee, just sales price and taxes. So gather all your family members, load up on all the carbohydrates you can fathom and hop on the interstate to dive into the novel like car acquisition experience. Whether you are from Los Angeles, Miami, Louisiana or Tennessee we will take extremely fabulous care of you and get you happily and excitedly buy a Dodge. Purchasing a vehicle has never been easier and you can jam out to Ellie Goulding and/or Swae Lee as you browse all the models seamlessly on our portal. You can even pause and resume since you can access your saved cars on any device. Leverage the technology available to make your purchase process as easy and as smooth as possible. Receive alerts when price changes or when a vehicle is sold, check out the different options, transmissions and engine types before making a trek out. It is a new and reinvented shopping experience that does not require a log in or create account functions. Simply do all the research and buy cars online.
If you are browsing for "Dodge vehicles for sale near me" make sure sure to type "dodges for sale near me as well" and figure out whether you are looking for the Dodge Challenger, the Dodge Charger or the phenomenal and renowned Grand Caravan. From muscle cars to Jeep Wranglers to Ram 1500's we have everything your heart desires.
So why is Dodge close to me and my family, because of the impeccable safety standards, the multitude of option features and the bells and whistles as well as the comfortably sized interior regardless of your size and the model level. The Challenger is supposedly a sports coupe and yet the trunk is large enough for two suit cases and you can seat 4 people comfortable and enjoy the ride swaddled in cloth or leather seats. "Dodge nearby me" or "manual transmission" are terms often searched for when looking for the "Challenger SRT Hellcat" the beast of the muscle car scene. Although there are frequent price changes and new offers fear not as there are notifications that will be sent out and the updates are usually for the better.
At University Dodge in Florence Alabama we believe customer service comes first and that is why we do not hesitate to roll out the red carpet for everyone. Every customer gets treated like both royalty and family – because we want car buying to have a different stigma surrounding the process. It should be easy, fun and not sad and worrisome. That is why you need to partner with a place like University because we want to show you what difference transparency and honesty make when buying a car and how much faster the whole process goes. From the selection process to the test drive we make even the registration a successful and enjoyable process. Most of our customers are in and out in an hour, of course if you would like to stay longer and take your time you are welcome to, but we usually help to iron out the details prior to your arrival. Find out why most people are raving about the new way to buy cars at University CJDR in Florence Alabama. We have the lowest sales taxes for Alabama residents and no documentation fees – how great is that. With a huge selection of Dodges to choose from and a family atmosphere with a large business structure there is no other way to go than with University Dodge. All models and trims available in all colors.
So what Dodge is right for you? Read on to find out!
If you are an adventure seeking road junkie that enjoys spontaneity and a thrill styled ride than look no further than the Dodge Challenger – a muscle coupe that seats four and is available in an AWD trim! Take on all battles with the environment and enjoy being thrown back into the seat as you punch the pedal to the medal and try the power of all the magnificent horses. This muscle car is packed with some serious pep even at the entry level 3.6L V6 engine option. With a plethora of cool colors to choose from and SRT models which will most certainly get you in trouble you will be ready to cruise the various roads of our gorgeous outback and countryside as well as the plains and fields of Missouri, Alabama and other surrounding states. Roll down your windows and punch the gas as you head through Nashville!
If you prefer something with four doors that has slightly more legroom in the front, a generously wider body and an enormous trunk than look no further than the Dodge Charger. Also available in V6 and V8 models this one can be a dangerous road king if ordered in the Hellcat package. With HID lights and chrome exhaust tips it is a fiend for your Ford friends at night and during the daylight alike. Upgrade to the suede seats for a $100,000 value feel squeezed into a small monthly payment.
Got a whole baseball team of your spawns running around? Then the Dodge Grand Caravan shall do the trick, with seating up to seven and entertainment options there isn't a minivan out there with more value. If you opt in for the slightly better model you will even get the world renowned Stow'n'Go on the 3rd and 2nd row seats. Stow and Go is simply a real life transformer feature. You can fold all of your seats into the floor for a nearly flat surface that allows you to transport all of your furniture or shopping and you can convert your vehicle back and forth in a matter of seconds with zero tools required. Whilst the seats are upright you will also enjoy the ability to utilize the space underneath the 2nd row seats for small storage such as backpacks or small shopping bags. No more space pains involved in long distance road trips.
Buying a vehicle can be scary and intimidating, and here at University Dodge we understand. That is why our team of dedicated financial professionals is ready to assist with all your burning questions and to aid you in the selection of the appropriate model and payment plan for your budget and your family. You will never have to fall into a state floccinaucinihilipilification as we have solutions for buyers with all types of credit scenarios, we even assist those that had the misfortune of filling a bankruptcy. With a plethora of options in front of you, we aim to comb through the convoluted and often confusing options and guide you to select the right lease, payment plan or term for your lifestyle, because we know that finances can be stressful. If you aren't sure about your upcoming paycheck and you would like to sleep easy at night ask us about our first payment 45 day delay so that you may ease into the loan and not just jump in head first.
#Waterloo,AL #Margerum,AL #Cherokee,AL #Barton,AL #Allsboro,AL #RedBay,AL #Burntout,AL
#Belgreen,AL #Russellville,AL #Vina,AL #Atwood,AL #Hodges,AL #Bexar,AL #Hamilton,AL #Hackleburg,AL
#BearCreek,AL #Brilliant,AL #Detroit,AL #Yampertown,AL #NaturalBridge,AL #GlenMary,AL #Lynn,AL
#DoubleSprings,AL #Delmar,AL #Haleyville,AL #Pebble,AL #Ashridge,AL #PhilCampbell,AL
#SprucePine,AL #MtHope,AL #Littleville,AL #SpringValley,AL #MuscleShoals,AL #Sheffield,AL
#Florence,AL #Oakland,AL #Cloverdale,AL #ZipCity,AL #StFlorian,AL #Killen,AL #Lexington,AL
#Anderson,AL #Rogersville,AL #WheelerDamVillage,AL #FordCity,AL #Hatton,AL #Leighton,AL
#TownCreek,AL #WolfSprings,AL #Courtland,AL #Hillboro,AL #Moulton,AL #Hatton,AL #Oakville,AL
#Danville,AL #Neel,AL #AndrewsChapel,IL #Grayson,AL #Addison,AL #Houston,AL #Arley,AL
#CraneHill,AL #Logan,AL #JonesChapel,AL #WestPoint,AL #SouthVinemont,AL #Falkville,AL #Eva,AL
#Florette,AL #Somerville,AL #Hartselle,AL #Brooksville,AL #Priceville,AL #Austinville,AL #Trinity,AL
#Decatur,AL #Mooresville,AL #Triana,AL #UnionHill,AL #LaceysSpring,AL #NewHope,AL #Woodville,AL
#BigCove,AL #PaintRock,AL #Gurley,AL #Madison,AL #BelleMina,AL #Huntsville,AL #Brownsboro,AL
#Trenton,AL #Hollytree,AL #Princeton,AL #NewMarket,AL #HazelGreen,AL #Meridianville,AL #Pievna,AL
#Toney,AL #Harvest,AL #Capshaw,AL #Tanner,AL #Athens,AL #ShangaiOakland,AL #PineyChapel,AL
#Elkmont,AL #Ardmore,AL #Lester,AL #Jeep #dealer #nearme #nearby #by #sale